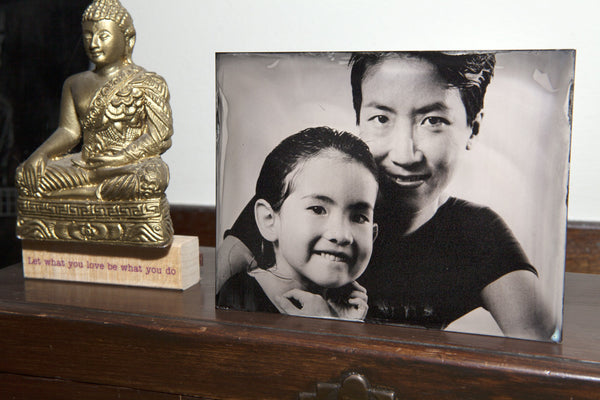 Tintypes - Up to 5x7"
Bring your digital images to life! Upload your photo and we'll craft a handmade custom Tintype. What are Tintypes you ask? They're a super old school, actually historic photo process that was invented in the mid-1800s. Tintypes are image onto aluminum plates that have been soaked in silver crystals until they're light sensitive.
The result...beautiful and sometimes reflective images. Each one is unique because of the delicate hand processing techniques used to create them. They're wonderful gifts that will last literally for generations.
1st plate cost includes custom processing 1 tintype
Add'l plate costs are ONLY for plates made of the same image and plate size
How the process works:
Place an order by adding the size & quantity you want to the cart
Receive a confirmation email with image prep, sizing, & upload instructions
We go into the darkroom
Your tintypes are shipped!
---