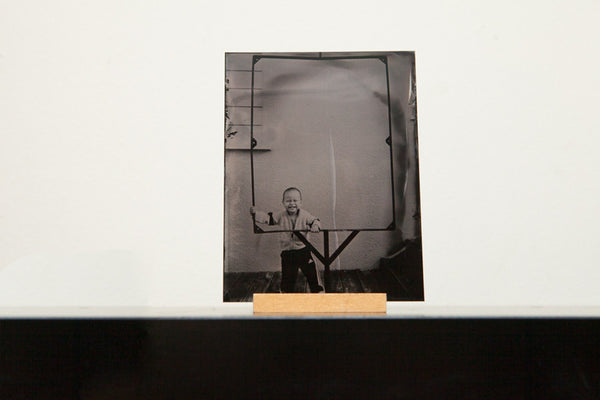 Babytypes - Up to 8x10"
The best baby portraits are always captured by mom, dad, family, or friends. A tintype of your child can be passed down from generation to generation. Tintypes are one of the oldest photographic processes and some have been around for over 150 years. Select one or two moments that you want to ensure everyone in your family to enjoy.
Order a Babytype!
Smaller plates are perfect for family photos on an office desks, family room tables, and larger plates are great for more a formal framed display. 
1st plate cost includes custom processing 1 tintype
Add'l plate costs are ONLY for plates made of the same image and plate size
How the process works:
Place an order by adding the size & quantity you want to the cart
Receive a confirmation email with image prep, sizing, & upload instructions
We go into the darkroom
Your tintypes are shipped!
---