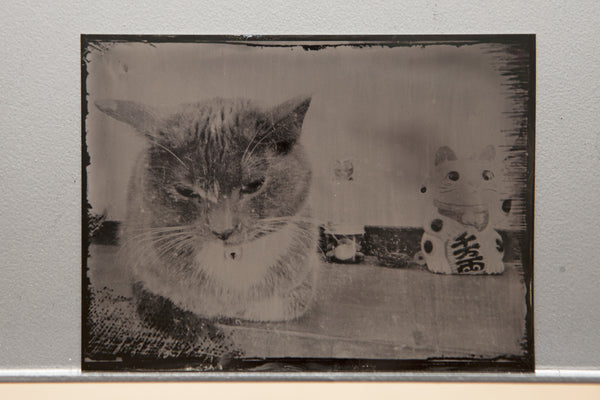 Cattypes - Up to 8x10"
Are you looking for the purrfect present for a cat lover you know. Something that's unique, elegant, and has a shimmery quality that every feline will get distracted by? Have your favorite feline friend's image lovingly printed in a beautiful tintype.
Order a Cattype!
Smaller plates are perfect for office desks, family room tables, and larger plates are great for showcasing the fuzzy one on a wall!
1st plate cost includes custom processing 1 tintype
Add'l plate costs are ONLY for plates made of the same image and plate size
How the process works:
Place an order by adding the size & quantity you want to the cart
Receive a confirmation email with image prep, sizing, & upload instructions
We go into the darkroom
Your tintypes are shipped!